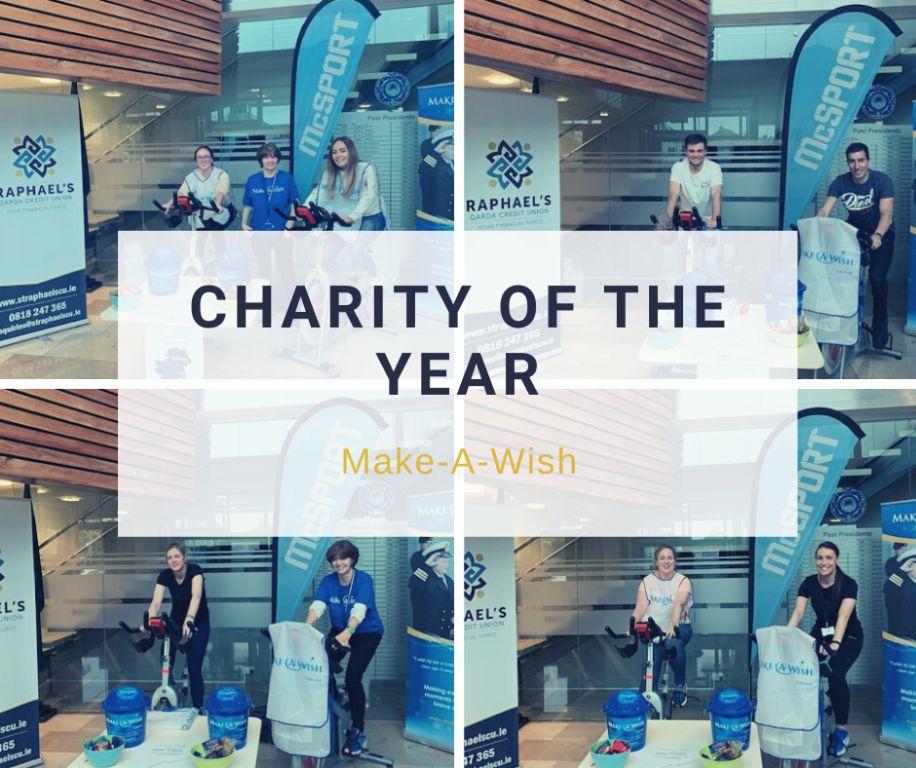 We were delighted to launch the Make-A-Wish Charity of the Year programme at our Family Fun Day in August. We raised over €500 on the day and would like to thank everyone who made a donation.
Make-A-Wish is a children's charity who help children with life threatening medical conditions.
Our family day was the first of many fundraising events we have planned during the year with staff and with you, our members. Today we're hosting a cycling challenge in our offices on the Naas Road. Staff are hoping to cover the distance of 254km which is the distance from our office in Dublin to our office in the Garda College in Templemore and back. Why not drop by and join in the fun, all donations are very welcome.
If you'd like to make a contribution to Make-A-Wish today or over the coming months, you can do so in our branch or online here: https://www.justgiving.com/fundraising/srgcucharityoftheyear