Introducing the New St Raphael's Website
St Raphael's Garda Credit Union are proud to announce the launch of our new website. Our aim was to provide our members with a clean, user-friendly website that was easy to navigate on both mobile and desktop. So along with adjusting the design of our website, we've also added additional features and pages to make it easier for you to get the most out of your Garda Credit Union.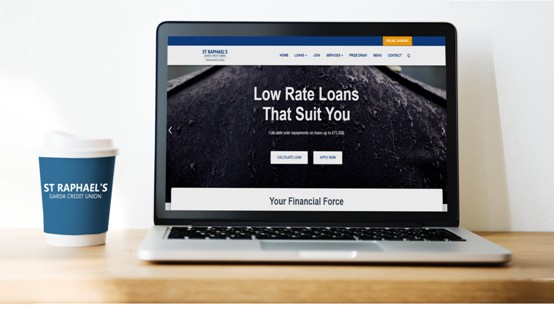 Below are some of our new features:
A Credit Union for Gardaí
St Raphael's Garda Credit Union was set up by members of An Garda Síochána for members of An Garda Síochána in 1964 and went from having 119 members by the end of 1964 to now serving over 35,000 members. St. Raphael's is proud to provide financial services to Gardaí and their family members and wanted our website to reflect this. We adjusted the theme of our website to include images and content based on the Gardaí and the services they provide.
Mobile Friendly
With over half of our members regularly visiting our website using their mobile phones, we knew it was important that our new website was 100% mobile-friendly and responsive. We've designed our site to function on all screen sizes without you needing to adjust your zoom settings!
Competition Section
As well as having a Prize Draw every month totalling €35,000, we also provide our members with opportunities to win sport tickets and more, through social media competitions. However, following feedback from some of our members, we're aware that not all of our members use social media – so we've moved our competitions to our website. This means that all of our members (who have subscribed to the prize draw) will be able to enter via our website.
Online Loan Application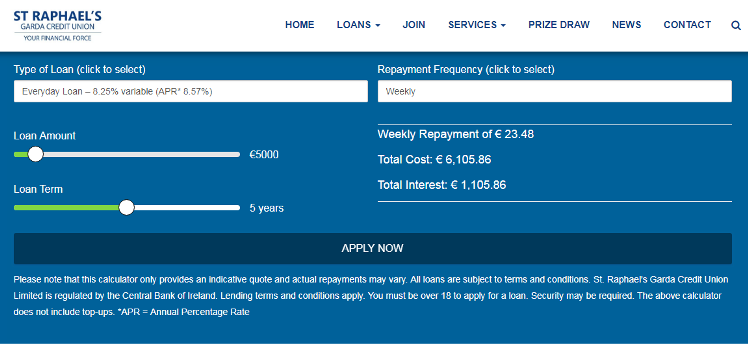 You can apply for loans directly on our website. Simply calculate your loan repayments using our Loan Calculator and click 'apply'. A member of staff will be in touch with you to complete your application. 
Subscribe to our Newsletter
We've added an option to subscribe to our newsletter on our Homepage. That way, you can keep up to date will St Raphael's news. Don't worry, we won't bombard your inbox with junk mail – we'll only email you with worthwhile news.
Services and Special Offers
Visit our Services page to see a list of all of the services and special offers available to our members. These can change from time to time so make sure to visit our Services page regularly.
But don't take our word for it, take a look around and see for yourself.